All Programs $2,495 or Less
If you are interested in pursuing a career in the healthcare field but would rather not work directly with patients in a clinical setting, the Pharmacy Technician program may be right for you.
The Pharmacy Technician program is designed to help you acquire the practical knowledge and the specialized skills you will need as an entry-level pharmacy technician.
The Pharmacy Technician program includes:
182 Hours of classroom instruction
CPR Training
120 Hour externship
Pharmacy Technicians work under the supervision of a licensed pharmacists in a variety of settings including pharmacies, hospitals, clinics, retail stores, mail-order and online businesses. As a pharmacy technician you will be responsible for receiving and filling prescriptions, assisting customers, maintaining customer records, answering phones, updating records in the computer system and taking payments.
Certification
The program can prepare you to take one of the national certification exams such as the Pharmacy Technician Certification Exam (PTCE) through the Pharmacy Technician Certification Board (PTBC) or the Certified Pharmacy Technician (CPhT) exam through the National Healthcareer Association (NHA).
It's A Great Time To Be A Pharmacy Technician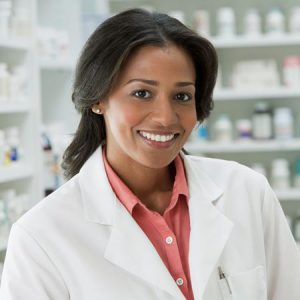 More than ever, the number of people who rely on prescription drugs is on the rise. An aging population along with an increase in the demand for prescription drugs is driving the need for qualified pharmacy workers. According to the U.S. Bureau of Labor Statistics, employment of pharmacy technicians and aides is expected to increase by 20% from 2012 to 2022.
What Skills Will You Learn?
As a student in the pharmacy technician program, you will receive a combination of classroom and hands-on training. You will learn about the chemical and physical characteristics of medications and their effects on the body. You will learn pharmaceutical and medical terminology and their corresponding abbreviations and symbols. Once you successfully complete the classroom portion of the program, you will learn hands-on through your externship at a local pharmacy.
We Offer Three Convenient Ways To Enroll
Use the enrollment form to begin your registration. Your spot will be reserved after you make a deposit or pay for a course in full. A representative will follow up with you within one business day to complete your registration.
Phone Call (800) 927-5159
You are welcome to enroll by speaking with one of our friendly student services representatives between the hours of 9:00am and 5:00pm Monday thru Thursday and from 9:00am to 1:00pm on Fridays.
Joining an info session is a great way to learn more about programs. Click the button below to view the upcoming schedule and to register. Online enrollment is available after the info session.